26.09. – 01.10.2015 Benefit piano concert tour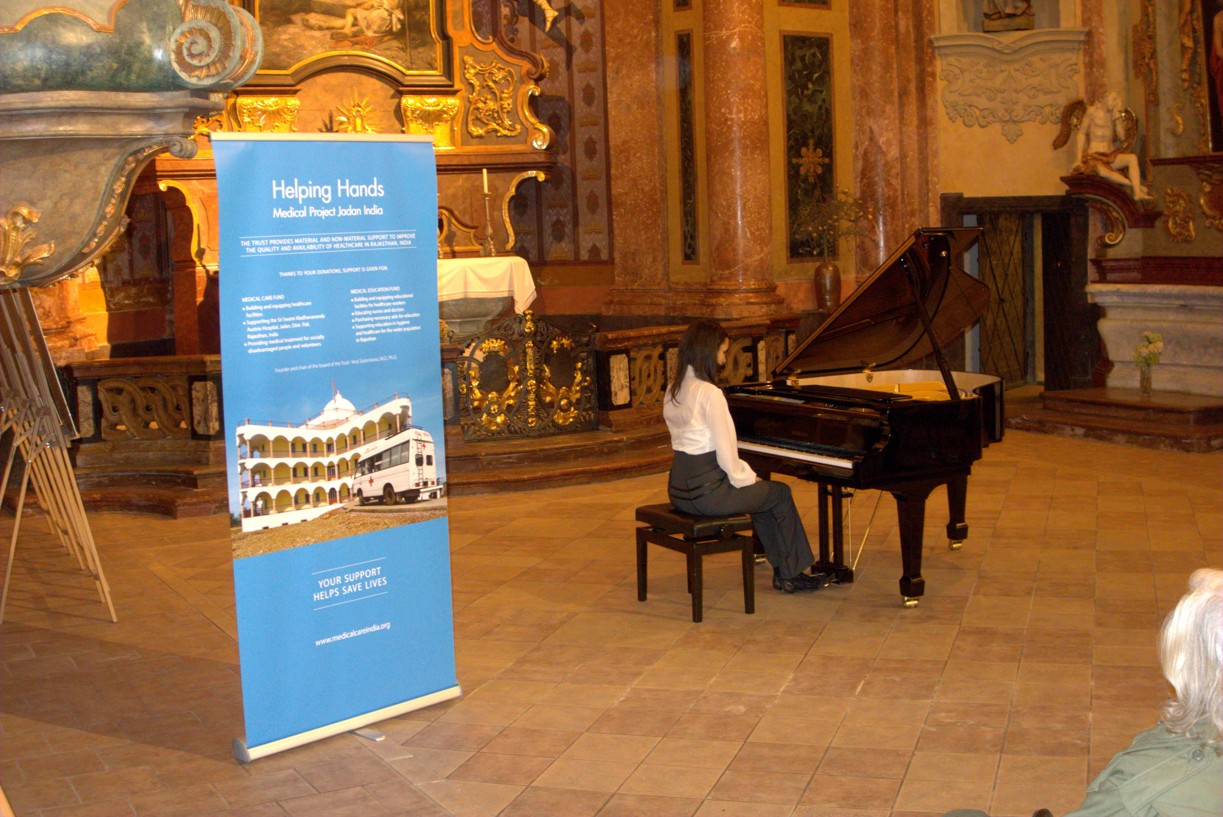 We organised a benefit piano concert tour from 26. 9. Until 1. 10. 2015 in support of the Trust Helping Hands Medical Project Jadan India. The concerts took place in five towns in the Czech Republic (Valeč, Kutná Hora, Prague, Liberec, Třeboň). Each concert featured Mrs Lana Genc from Croatia, who waived her fee in support of the Trust.
We would like to thank all our sponsors who provided a concert hall, piano or otherwise participated in the organisation of the event.
Sponsors:
Valeč Castle
The František Kmoch Elementary art school in Kolín
The National Museum – Czech museum of music in Prague
The Technical university in Liberec
The Aurora spa in Třeboň
All proceeds from the voluntary admission are dedicated to the objectives of the fund.
Thank you for your help and cooperation.
26.09.2015 Benefit concert in Valeč castle
28.09.2015 Benefit concert in Kutna Hora, Church of st John Nepomuk
29.09.2015 Benefit concert in Prague, National Museum – Czech museum of music
30.09.2015 Benefit concert in Liberec, The Technical university of Liberec
01.10.2015 Benefit concert in Trebon, Aurora spa